This is a guest post by Kyra Matthews who you can connect with on Facebook, and on the page she manages here. If you are interested in writing a post for us, visit our Guest Post page. You can also view other guest posts by clicking here.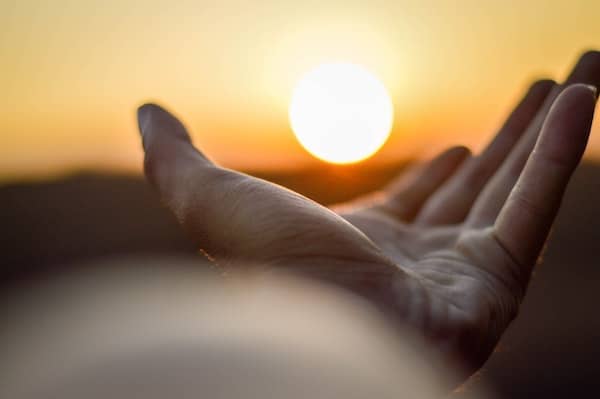 Last year, before COVID-19 was in the news or in the United States, I was a university student finishing up my sophomore year. I had my life planned: graduate early with no debt and finally get a job (at least one that was not in customer service), and maybe meet a cute God-loving guy along the way. Nothing was going to get in the way of these plans!
And then, I suddenly started feeling like something was missing. As if I was supposed to be doing something more. Let me tell you, that is a horrible feeling. And it didn't just go away when I ignored it, it kept coming back.
So I went to God about it. I met with ecclesiastical leaders and prayed about it. I started testing out things to see if any of them would end up being the thing: going on dates, looking at other majors, even taking up exercising. Nothing, just the feeling growing and making me more and more sure that I was missing something.
One day, out of frustration, I took my scriptures and just flipped them open. They fell open to Matthew 19:20-21:
20. The young man saith unto him, All these things have I kept from my youth up: what lack I yet?
21. Jesus said unto him, If thou wilt be perfect, go and sell that thou hast, and give to the poor, and thou shalt have treasure in heaven: and come and follow me. (emphasis added)
As I read those words, it was like the Holy Spirit was hitting me over the head with a spiritual 2×4. I knew that I was supposed to go on a mission for my church. It was an answer I definitely did not want.
I never expected that answer. We all (at least usually) want to follow God. Sometimes, though, it seems like He askes too much. He asks us to go into the dark, walk off a cliff, walk out onto the Sea, or to simply do things we always have said we would never or never could do.
That was what this was for me. I had always supported others doing things like this, but I was the person who was much more comfortable staying home and being supportive there. I am terrified of talking to strangers, terrified of being embarrassed, terrified of traveling, and am not the most confident person in the best of times.
Long story short, I am now on a mission for my church in another country, speaking a language I only got a month of training in (thank goodness for Duolingo), and living with an absolute stranger who I don't always get along with… and although that is a little crazy, I'm following my prompting and am so glad I am! I am legitimately happy out here and every day have the feeling of reassurance that I am exactly where I am suppose to be. I have never been closer to our Saviour than I am now serving other people.
But oh boy, how I struggled to get here. To even want to do it. It didn't make sense. I would have to lay all my plans aside and even abandon some to follow this! Even now, though I am glad I am doing it, I still have so many days where I just want to cry. There were many points where I wanted to just pretend like I didn't get an answer. Points of time where I did.
Following promptings from the Holy Spirit or trying to follow Christ is sometimes easy. But most of the time (at least for me) it is similar to getting hit in the face by ton of bricks as God tries to get me going in the right direction again (I don't listen very well, unfortunately).
But it has always ended up being the best for me, even when it is hard in the moment. And He helped every step of the way.
Here are some scriptures though, that helped me start and helped me keep going:
Matthew 14:
28. And Peter answered him and said, Lord, if it be thou, bid me come unto thee on the water.
29. And he said, Come. And when Peter was come down out of the ship, he walked on the water, to go to Jesus.
30. But when he saw the wind boisterous, he was afraid; and beginning to sink, he cried, saying, Lord, save me.
31. And immediately Jesus stretched forth his hand, and caught him, and said unto him, O thou of little faith, wherefore didst thou doubt?

Matthew 16:
24. Then said Jesus unto his disciples, If any man will come after me, let him deny himself, and take up his cross, and follow me.
25. For whosoever will save his life shall lose it: and whosoever will lose his life for my sake shall find it.

Matthew 11:
28. Come unto me, all ye that labour and are heavy laden, and I will give you rest.
29. Take my yoke upon you, and learn of me; for I am meek and lowly in heart: and ye shall find rest unto your souls.
30. For my yoke is easy, and my burden is light.

Isaiah 49:
14. But Zion said, The Lord hath forsaken me, and my Lord hath forgotten me.
15. Can a woman forget her sucking child, that she should not have compassion on the son of her womb? yea, they may forget, yet will I not forget thee.
16. Behold, I have graven thee upon the palms of my hands; thy walls are continually before me.

Isaiah 41:
10. Fear thou not; for I am with thee: be not dismayed; for I am thy God: I will strengthen thee; yea, I will help thee; yea, I will uphold thee with the right hand of my righteousness.
I am finding that God is with us. We are not following behind Him as He walks ahead and we stumble behind like a clumsy toddler. He is right there with us, walking beside us and holding our hand. I was afraid of the unknowns of something new, but I had forgotten that Christ is right there and that He wants what is best for us. When we start to sink, He will save us as we reach out our hands to Him.
All of our paths are different. As we focus on Jesus Christ and His teachings and seek to come closer to Him, He will show us the way. He is always there to help us follow Him. We are yoked with Him. And with Him, we can all find joy. I am seeing that more and more everyday!