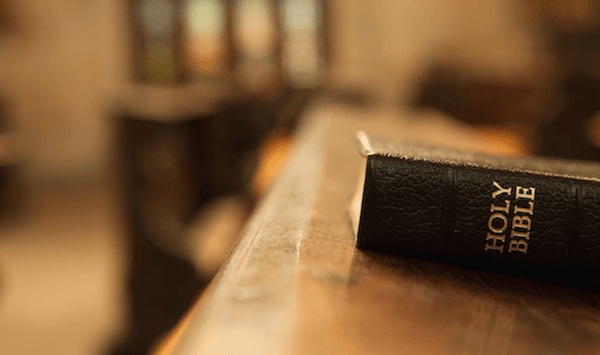 "For the time is coming when people will not endure sound teaching, but having itching ears they will accumulate for themselves teachers to suit their own passions, and will turn away from listening to the truth and wander off into myths." – 2 Timothy 4:3-4
If there was ever a time period where people looked for teaching that suited their own passions instead of what the Bible actually teaches, that time is now. You can trace back into generations and actually find them doing the same thing, but if you look into today's culture you'll notice how many people not only disregard the Bible, but twist it to justify their way of living.
How else can we determine what is right and wrong? Have you ever actually thought about that? How do we know?
Without anything being our guide to show us what is right or wrong, we will just make up the answers ourselves based on whatever we "feel" is right. The result? Everyone will live for themselves and answer only to themselves on what they can or cannot do….does that sound familiar?
I personally have experienced this because that is exactly what I did before I became a follower of Christ. Honestly, at the end of the day, it was depressing. I justified the way I wanted to live, but was never really satisfied. In fact, the more I did things for myself, the more I was really empty in the end. It's a sobering thought and most of us won't admit it if we are living that same way, but I know I experienced that and I believe that you will be empty too if you are doing the same thing.
Even today, if I don't spend consistent time with The Lord reading the Bible and praying, I'll sway off and do the same thing as I did before. I need Jesus just the same today as I did when I was rescued.
Don Carson, Tim Keller, and John Piper discuss the Bible in this video and why it's imperative to read and study it seriously.
[vimeo id="24635066″]
Let me encourage you that the Bible is the ultimate authority at the end of the day. It's perfect. It's never wrong. It's God's Word.
All Scripture is breathed out by God and profitable for teaching, for reproof, for correction, and for training in righteousness, that the man of God may be complete, equipped for every good work." – 2 Timothy 3:16-17

"For the word of God is living and active, sharper than any two-edged sword, piercing to the division of soul and of spirit, of joints and of marrow, and discerning the thoughts and intentions of the heart." – Hebrews 4:12
It teaches us, equips us, and completes us. It is actually living and active in our lives…not just a history book. The Bible shows us how to live, shows us everything we need to know about Jesus, and shows us just how good God is to us and to everyone by making salvation available to all by making a way to Him through Jesus Christ.
There is absolute truth and we can know what is really right and what is really wrong…and we learn that through the Bible.
Discussion: When is the last time you read the Bible? Do you believe it is the ultimate authority? Why or why not? Please comment below and join the discussion.