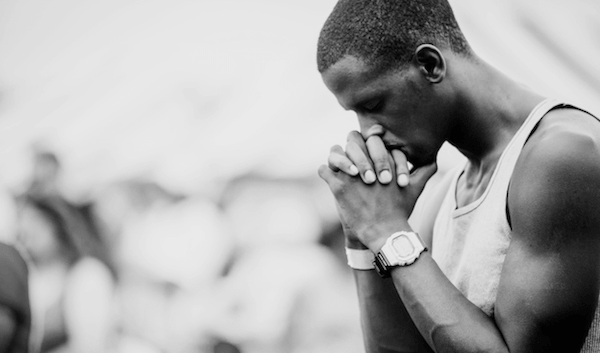 Repentance isn't one of those popular topics to discuss for most people. In fact, a lot of followers of Christ (me included) often push this subject to the back of the line behind other current trending ones. I think it has a lot to do with the fact that we don't want to offend people or "judge" them. Are we more concerned with how we might offend others or if we are offending God? Are we really loving others if we are content as they continue to sin? Why is repentance important?
All throughout the Bible we see people being called to repentance. God, Jesus, Paul, the Prophets, etc. all were involved in clearly communicating to others to repent. Repentance is not just believing in God (even the demons believe, James 2:19), but rather as we believe and make a decision to trust and follow Christ, we will repent (turn from) our old ways. We will begin to live as new creations and let the old pass away (2 Corinthians 5:17). If repentance is not involved in the life of a believer, then that person is not a believer. It's impossible to decide to follow Christ and not turn from old sinful ways.
"The Lord is not slow to fulfill his promise as some count slowness, but is patient toward you, not wishing that any should perish, but that all should reach repentance." – 2 Peter 3:9
God's desire is that we all would reach repentance. He's not slow. He does not delay. He knows exactly what He's doing and His character more and more in the Bible reveals just how much He loves us. He is patient towards all of us and shows His great mercy as we continue to fall short each day.
"God hasn't held off lighting the match for eternal fire because He finds our sins tolerable but rather because He is patient in giving sinners an opportunity for repentance before the burning begins." – Mark Driscoll, A Call To Resurgence
Being Too Hard On Repentance
You may have experienced this scene for yourself, but imagine a bullhorn and someone in your face screaming, REPENT. Well, that sure is one way of preaching repentance to others, but probably won't be the most effective way.
If we are only proclaiming repentance without anything to do with the love of Christ or what He has done, then we've missed it. I'm sure at times emotions can get the best of us, but that doesn't give us the right to not love others and to miss the Gospel. The Holy Spirit will provide self control in the midst of our conversations with others where we can love others and still be stern about repentance at the same time.
If you've been the preacher in this instance, remind yourself of the Gospel. Remind yourself of the patience and mercy you receive everyday from Christ and show that same love towards others. If you've been the receiver of this before, don't forget you do still need to repent. Just because someone yelled at you, doesn't necessarily mean they were wrong.
Being Too Soft On Repentance
On the opposite side of the spectrum, we can be too soft on calling people to repent. Whether it be ourselves or others, we find ourselves in situations where others let us know about their continuing sin and they feel bad and all, but continue to act in the same manner. We give them a pat on the back, tell them it'll be ok, then watch this play out over and over again.
I think being too soft is common for most of us. I know I find myself in this arena more than anything else because I don't want to offend others. I don't want to be "mean" by calling out their sin and trying to help love them towards repentance. Other times, it's frankly just messy and I don't want to spend time on it. But what does that mean then? It seems like I'm worshipping myself and I'm more concerned of offending others than offending God.
We have got to be able to give each other a wake up call. Maybe we need to be stern with how we interact with others. Maybe we actually need to shake each other at times. I'm not too sure, but one thing's for sure…if we witness someone about to walk into a fire…would we not do everything we could to stop them? I believe we need to take that same intentionality and stop being too soft with others when it comes to repentance.
We Must Stand Firm And Call People To Repentance
"But we are not of those who shrink back and are destroyed, but of those who have faith…" – Hebrews 10:39
We must practice repentance before preaching it. If we truly believe what Christ did was enough, and that His love never fails, how could we not repent from our sins? If we followed Christ and lived in a way that never involved us turning away from our sins, then we are really proclaiming what Jesus did on the cross was not enough. He paid it all at Calvary for us. His love is never-ending. His forgiveness is for all past, present, and future sins. When we pray, He is there. When we cry out to Him, He is there. When we repent, He is there.
"Packer pointed out that at the very top of Martin Luther's Ninety-Five Theses nailed to the Wittenberg door was this statement: "All of a Christian's life is one of repentance." That statement was not only the heart cry of the Protestant Reformation but was also the herald of every prophet God has ever sent. Packer explained that the essence of the Gospel of Jesus Christ is repentance, and any theology that does not call people to repent is heresy." – Mark Driscoll, A Call To Resurgence
If we truly believe what Christ did was enough, how could we not repent from our sins?
As Luther said, "All of a Christian's life is one of repentance." As we continue on one day at a time, we must not shrink back from calling others to repentance. When we don't repent, it offends God (since sin does), repentance is a command, and it's for everyone's own good. It's a deception to think of sin being okay whether it's a little bit here or there. It's a deception to think we can just go on sinning because Jesus paid it all and we're covered under "grace."
When we don't repent, we worship…ourselves. As we proclaim Christ and live in such a way that we desire including continuing to sin, not only are we lying to others about what the Bible says, but we are lying to ourselves that God knows better. We are leading people down a dangerous path and continuing to be stumbling blocks. We are in essence slapping God in the face, saying…thanks for forgiveness…but I'll take it from here. God will not tolerate this.
When we repent, we worship…God. As we proclaim what Christ has done for us on the cross, we are believing His Word and that sin is not worth it. We grow in our walk with the Lord and the continued removal of sin from our lives. In these moments, we are truly living as new creations and the old versions of ourselves pass away. We are trusting God that what He says is true and that He knows better. Let's continue to strive towards repentance of sin in our lives and to love others by preaching repentance.
Here are other Frequently Asked Questions and how the Bible answers them.
Questions: Is there something God is calling you to repent from? What do you need to turn away from? Do you believe it's important to call people to repentance including yourself? Please comment below and join the conversation.