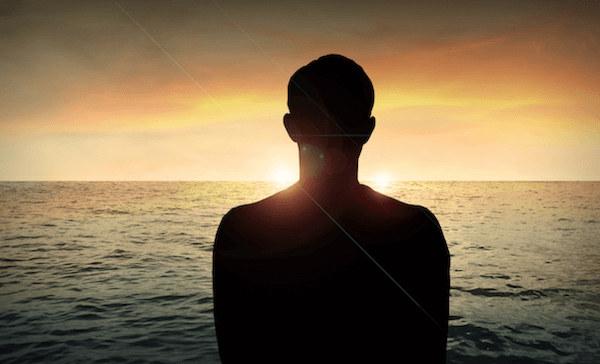 My wife and I believe The Lord has called us to "health" this year. Not just physical health, but health in every area. Physical, mental, emotional, and spiritual. What we weren't expecting was for the year to start off with 6 weeks of sickness for our family including our two small children. We didn't expect for odd medical issues to come up suddenly that required multiple tests. We didn't expect to get surprised with large financial bills for completely unrelated reasons. We had no idea what God was doing, but we feel like now…we are starting to get the idea.
By the time we were hit with the large financial bills after the sickness, I was about ready to just give up. I was angry, felt depressed, felt like a failure, and started to try my hardest to make plans to lead our family out of "this mess." What I didn't realize at the time and The Lord showed me pretty quickly was that I was making this situation all about me and "this mess" had a purpose. "I" was the reason this was happening, "I" was going to get us out of this, "I" this and "I" that. God showed me that this whole time I was just looking down at myself and wasn't looking up to God. He was never even part of the equation!
Looking Down Shows Us Who's Really In Control
This was very hard for me to admit and confess to God, but He was right. All I was doing was looking down…I was making everything about me and I was going to take care of everything on my own, without God.
Looking down is us saying "we got this…we'll take over now…we can handle this…" and that requires no faith and no God. In fact, when we look down, we are saying we are really in control and we are god in our own lives. I know that sounds harsh and believe me, it was hard for me to accept this reality, but when we look down, we take our eyes off of Jesus.
You can't see anything else but yourself when you look down.
Looking Up Proclaims Trust And Requires Faith
"Fix your eyes on Jesus, the pioneer and perfecter of faith. For the joy set before him he endured the cross,scorning its shame, and sat down at the right hand of the throne of God." (Hebrews 12:2)
Looking up proclaims who we are placing our trust in and requires faith.
It's difficult to not look at ourselves consistently, I think we default to looking down, but we need to look to God to lead us, provide for us, and deliver us, and that is EXACTLY what The Lord is interested in. He's interested in our hearts, not our actions.
I know salvation is found in Jesus alone and I know I'm a follower of Christ, but I got in a situation where I wasn't thinking of the Gospel first. I forgot. I forgot just how good Jesus is and once I took my eyes off of Him, I looked down at myself to take care of everything. Then trials hit our family, and since I was still looking down, I was looking to myself for the answers.
When we fix our eyes on Jesus rather than ourselves, we act on faith and trust Him.
God, rich in His grace and mercy, gently lifted my head and said, "I'm right here."
Our situation and trials are still real just like they are for you too, and you don't forget these when you look up at God, but they are put below Him and in their proper place.
In a moment, He revealed to me where I've been trying to be my own god and has greatly increased my faith in Him as I strive to continue to look up in everything. It's not perfect and I constantly have an urge to start looking down again, but He keeps saying, "Look up."
This is how God is teaching us to be truly healthy.
---
What about you? Do you find yourself looking up, fixing your eyes on Jesus in every circumstance? Or do you find yourself tempted to look down and take "control" of the situation you find yourself in today? Let me encourage you to look up.
God is right there and He will always be right there. There's an incredible sense of freedom that happens when we look up at Jesus and go through our lives day to day. Imagine what Peter felt when he fixed he eyes on Jesus and walked on water! What happened when he looked down though? He immediately fell.
As followers of Christ, let us look up today. Trust that God is in control, knows exactly what you're going through, and that He is faithful and true.