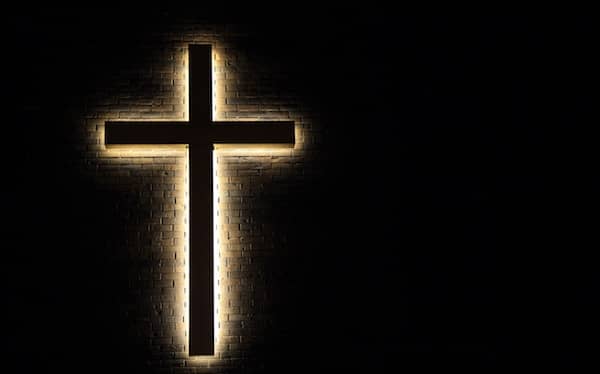 I've realized in my small amount of ministry experience so far that over time, just showing up, is one of the most important things we can do as followers of Christ.
I had an opportunity recently to visit someone who got hurt late one night at the hospital. They didn't ask me to come and it was late and far away…I believe God was asking me to go to represent Him well and immediately I had these tempting thoughts:
They'll understand it's late, I can check in with them tomorrow.
The situation probably isn't really serious anyway, they don't need me.
I have a family that I shouldn't leave late at night anyway.
I'm tired and this is getting in the way of my plans.
Then almost immediately God reminded me that I'm a disciple. I'm an ambassador for Him. And that He was calling me to show up because the Church are the ones who show up.
This really hit me hard as I started thinking through whether it's involving struggles someone is going through, a terrible tragedy that has hit them, sickness that has overcome them, or whenever there is anyone in need, we…as followers of Jesus…should be the first ones to show up. If we don't show up, who else will?
Christians can't be light in a dark world without showing up.
We Don't Have To Have All The Answers
Sometimes I think we're scared to show up for people because we don't know what to say or what to do. We put so much pressure on ourselves to say just the right thing or have all the answers when in fact, we were never called to do any of that. We are called to love our neighbors as ourselves, we are called to serve others, we are called to love. 
Have you ever gone through something difficult in your life? Do you remember the people who supported you? Was it because they said just the right thing or was it because they showed up?
Christian, God has called us to show up and be a light in a dark world. You won't always have the right answers and most of the time you'll have no idea on what to say or do, but show up. Just show up. God will give you the words as He sees fit when the time comes, but just be there for people…especially in the difficult moments…that is the kind of love that will flip the world upside down.
Jesus First Showed Up For Us
Regardless, at the end of the day, we must remember that Jesus first showed up for us. If Jesus didn't show up, we would be nowhere. We would be left to die in our sin. We would be headed towards a terrible destination. But the good news is, He did show up.
If Jesus first loved us (1 John 4:19), then we can love others. We can show up in their darkest hour and just be there for them. We can sacrifice our time and our preferences to help someone. Jesus sacrificed more than we ever will.
We, the Church, can be a bright light in a dark world by showing up…and the world will take notice and God will be glorified.
Questions: When is the last time you had an opportunity to show up for someone? Did you do it? Why or why not? How will you show up the next time you get a chance? Feel free to comment and join the discussion below.