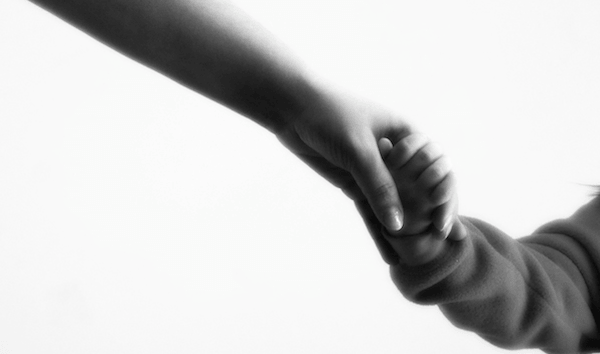 There will be many trials and circumstances we'll go through in this life and will give us opportunities to either trust in the Lord and what His Word says, or to trust in ourselves and what we feel. The Bible speaks about comfort in so many ways that it can bring us through any situation we may face. Especially since Jesus already died on the Cross and paid all the penalties of sin for us.
It's within these moments that we will choose God or ourselves to deliver us from hard times. I'd encourage you to pick God when these times arrive because you'll see over and over again that He is better. When we choose to put it on our shoulders (I've been guilty of this many times), it often ends with us burnt out, stressed beyond belief, tired and weary, and just finally giving up.
Wherever you find yourself today, trust that Jesus is better. Believe that He is your comforter. Walk confidently with the power of the Holy Spirit to comfort others being that you've been comforted by Him.
Let's look and see what the Bible has to say with Scripture on Comfort:
2 Corinthians 1:3-4 – Blessed be the God and Father of our Lord Jesus Christ, the Father of mercies and God of all comfort, who comforts us in all our affliction, so that we may be able to comfort those who are in any affliction, with the comfort with which we ourselves are comforted by God.
Zephaniah 3:17 – The Lord your God is in your midst, a mighty one who will save; he will rejoice over you with gladness; he will quiet you by his love; he will exult over you with loud singing.
Psalm 34:18 – The Lord is near to the brokenhearted and saves the crushed in spirit.
Jeremiah 29:11 – For I know the plans I have for you, declares the Lord, plans for welfare and not for evil, to give you a future and a hope.
Revelation 7:17 – For the Lamb in the midst of the throne will be their shepherd, and he will guide them to springs of living water, and God will wipe away every tear from their eyes.
Revelation 21:4 – He will wipe away every tear from their eyes, and death shall be no more, neither shall there be mourning, nor crying, nor pain anymore, for the former things have passed away.
Isaiah 41:10 – Fear not, for I am with you; be not dismayed, for I am your God; I will strengthen you, I will help you, I will uphold you with my righteous right hand.
Deuteronomy 33:12 – Of Benjamin he said, "The beloved of the Lord dwells in safety. The High God surrounds him all day long, and dwells between his shoulders."
Isaiah 57:18-19 – I have seen his ways, but I will heal him; I will lead him and restore comfort to him and his mourners, creating the fruit of the lips. Peace, peace, to the far and to the near, says the Lord, and I will heal him.
Jeremiah 31:13 – Then shall the young women rejoice in the dance, and the young men and the old shall be merry. I will turn their mourning into joy; I will comfort them, and give them gladness for sorrow.
Isaiah 40:29 – He gives power to the faint, and to him who has no might he increases strength.
Matthew 11:28-30 – Come to me, all who labor and are heavy laden, and I will give you rest. Take my yoke upon you, and learn from me, for I am gentle and lowly in heart, and you will find rest for your souls. For my yoke is easy, and my burden is light.
What does the Bible have to say about other topics?
Feel free to add any additional Scripture to this topic by commenting below.