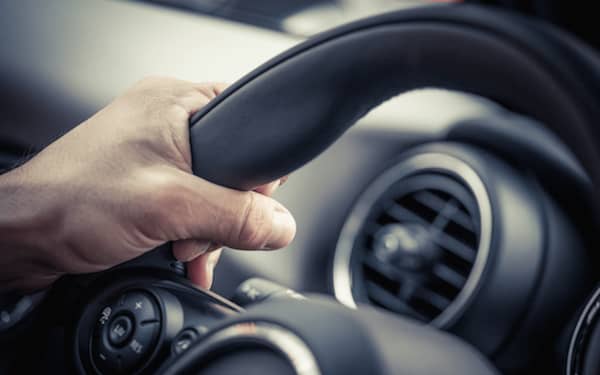 This past week I got sick out of nowhere. I had to miss time from work, miss time from family, and even cancel a trip…all because I got sick. I'm sure most people would think "what can you do…everyone gets sick at some point" and I would probably even tell that to someone else, but I have a hard time telling that to myself. God used this time to remind me of my dependency on Him and that I'm not in control. He's the one driving, not me.
I wish I could tell you that I handled it well and just rested and did what I was supposed to do, but I'd be lying. I can't stand being sick. Not only does it sideline me from getting anything done (and I love checking things off my list), but I'm frustrated along the way which makes me probably the world's worse patient during this time. I'm also reminded that no matter how much I workout and eat healthy, I'm still going to get sick…which just adds to the frustration. Ever felt this way?
Here's the deal though, I am sick. I am a sinner in need of a Savior.
Whether I'm perfectly healthy or can't get out of bed, I need Jesus just the same each and every day. He is still in control of everything that goes on in life and He will still get all the glory at the end of the day. His Kingdom will still expand, disciples will still be made, and people will be served and loved…with or without me.
We are all sinners in need of a Savior whether on a good day or a bad day.
The same goes for all of us. Do you struggle with control? Do you often want to just take the drivers seat and drive instead of letting God be the one to lead you? What do you need to confess and give over to Him?
Here is what the Bible has to say with scripture on control:
Proverbs 19:21 – Many are the plans in the mind of a man, but it is the purpose of the Lord that will stand.
Romans 8:28 – And we know that for those who love God all things work together for good, for those who are called according to his purpose.
Joshua 1:9 – Have I not commanded you? Be strong and courageous. Do not be frightened, and do not be dismayed, for the Lord your God is with you wherever you go.
Isaiah 45:6-7 – That people may know, from the rising of the sun and from the west, that there is none besides me; I am the Lord, and there is no other. I form light and create darkness, I make well-being and create calamity, I am the Lord, who does all these things.
Matthew 19:26 – But Jesus looked at them and said, "With man this is impossible, but with God all things are possible."
Matthew 6:34 – Therefore do not be anxious about tomorrow, for tomorrow will be anxious for itself. Sufficient for the day is its own trouble.
Isaiah 55:8-11 – For my thoughts are not your thoughts, neither are your ways my ways, declares the Lord. For as the heavens are higher than the earth, so are my ways higher than your ways and my thoughts than your thoughts. For as the rain and the snow come down from heaven and do not return there but water the earth, making it bring forth and sprout, giving seed to the sower and bread to the eater, so shall my word be that goes out from my mouth; it shall not return to me empty, but it shall accomplish that which I purpose, and shall succeed in the thing for which I sent it.
Proverbs 16:4 – The Lord has made everything for its purpose, even the wicked for the day of trouble.
2 Timothy 1:7 – For God gave us a spirit not of fear but of power and love and self-control.
2 Chronicles 20:6 – O Lord, God of our fathers, are you not God in heaven? You rule over all the kingdoms of the nations. In your hand are power and might, so that none is able to withstand you.
Psalm 115:3 – Our God is in the heavens; he does all that he pleases.
What does the Bible have to say about other topics?
Feel free to add any additional Scripture to this topic by commenting below.