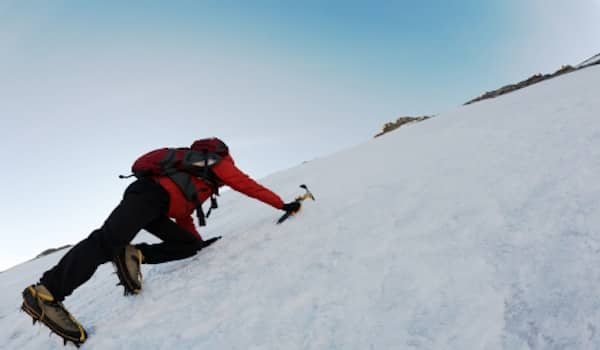 There are times in our lives when we face adversity.  It's not always the easiest thing to go through and often we pray that we won't have to face it.  However, people in the Bible over and over face adversity and as they come out of that, God is glorified every single time. Not to mention, He is glorified through the trial also as we believe in Him and His Word.
As He is faithful and is our deliverer, we can trust in Him one day at a time through whatever it is He is leading us through.
Here is Scripture on Adversity:
Romans 5:1-5 – Therefore, since we have been justified by faith, we have peace with God through our Lord Jesus Christ. Through him we have also obtained access by faith into this grace in which we stand, and we rejoice in hope of the glory of God. Not only that, but we rejoice in our sufferings, knowing that suffering produces endurance, and endurance produces character, and character produces hope, and hope does not put us to shame, because God's love has been poured into our hearts through the Holy Spirit who has been given to us.
Romans 8:1 – There is therefore now no condemnation for those who are in Christ Jesus.
Romans 8:28 – And we know that for those who love God all things work together for good, for those who are called according to his purpose.
Romans 8:31 – What then shall we say to these things? If God is for us, who can be against us?
2 Timothy 2:13 – If we are faithless, he remains faithful-for he cannot deny himself.
Deuteronomy 8:14-16 – Then your heart be lifted up, and you forget the Lord your God, who brought you out of the land of Egypt, out of the house of slavery, who led you through the great and terrifying wilderness, with its fiery serpents and scorpions and thirsty ground where there was no water, who brought you water out of the flinty rock, who fed you in the wilderness with manna that your fathers did not know, that he might humble you and test you, to do you good in the end.
Lamentations 3:31-33 – For the Lord will not cast off forever, but, though he cause grief, he will have compassion according to the abundance of his steadfast love; for he does not afflict from his heart or grieve the children of men.
Hebrews 12:7-11 – It is for discipline that you have to endure. God is treating you as sons. For what son is there whom his father does not discipline? If you are left without discipline, in which all have participated, then you are illegitimate children and not sons. Besides this, we have had earthly fathers who disciplined us and we respected them. Shall we not much more be subject to the Father of spirits and live? For they disciplined us for a short time as it seemed best to them, but he disciplines us for our good, that we may share his holiness. For the moment all discipline seems painful rather than pleasant, but later it yields the peaceful fruit of righteousness to those who have been trained by it.
What does the Bible have to say about other topics?
Feel free to add any additional Scripture you want to this topic by commenting below.