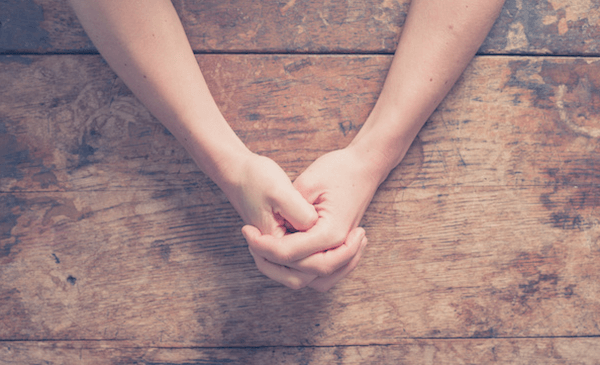 God has been working on me with this passage lately in many areas, especially within community with others. I think typically in my past I have started reading passages like this and I immediately think "yea, yea, faith and works, both are important and needed" and just move on. I wouldn't take the time to slow down and really read the passage. This time is a little different.
"What good is it, my brothers, if someone says he has faith but does not have works? Can that faith save him? If a brother or sister is poorly clothed and lacking in daily food, and one of you says to them, "Go in peace, be warmed and filled," without giving them the things needed for the body, what good is that? So also faith by itself, if it does not have works, is dead." -James 2:14-17
Most of us as believers would more than likely never admit that we would just tell a poor person "Jesus loves you" and move on, but is that what we are doing? Obviously there are many factors that come into play with everyone we come into contact with throughout our day, but I am talking about the overall point – are we doing anything? If we are the Church (the body of Christ), how does this measure up in our lives? My fear is that at times we get in a rhythm of attending "church" once a week, telling everyone we are "good", and then we move on. Not only are we not being authentic with each other and allowing others to be involved in our lives, we are missing the point of Church in its entirety.
We might even be "really good" and attend Church once a week and attend a small group, listen to each other's struggles and burdens, then say "I'll pray for you, have a great week," and then nothing else happens. Isn't this the same thing as saying "go in peace, be warmed and filled?"
Here is an area I've missed in James before. The Bible actually says "what good is that?" I love that! What good does it do to love someone if we never do anything? I am right there in the mix of everyone who doesn't get this right, and I think we all just need to get in each other's lives. It will be messy. It will be frustrating at times. But it is so worth it and it's quite fulfilling to have the Church be the Church. The example we can set as believers to the world will no doubt have people asking "Why do they act this way?" or "What is different about them?" and the answer is that we are truly loving one another (Philippians 2:1-2).
We'll be spending eternity with each other anyway, why not get to know one another intimately now?
It could be a poor person who needs food, or a brother or sister in Christ who needs ongoing prayer and encouragement because they are struggling. Maybe it's our neighbor right next to us who is in need, or a non-believer we know of who needs a Christian model in their lives. I don't know. We all have different relationships and situations. All I know is that if we claim to believe in Christ and that we have surrendered everything to Him, then it is necessary for that to be followed up with our actions. There must be some form of change in us.
Don't get me wrong here, I am not saying salvation is about works. Paul and James would agree that the basis of salvation is grace alone through faith, with works not as the basis but as a necessary result. By grace we are saved through faith (Ephesians 2:8-9). We must pray for God to draw others into a relationship with Himself while we try to lead others to live for Jesus Christ. Out of an overflow for what Jesus has done for us, how could we not have works following our faith? They both go together.
Let us as the Church be devoted amongst ourselves to the Word of God, to fellowship, to the breaking of bread and prayers with each other (Acts 2:42-47). Let us as the Church be authentic with each other, listen to each other, and truly live life together. That includes seeing each other more than once or twice a week, talking more often, and doing anything and everything together when we can. After all, we will be spending eternity with each other anyway, why not get to know one another intimately now?
Question: Do you struggle in having works follow your faith? Where is God calling you to get involved? Please feel free to comment below.
Here are other Frequently Asked Questions and how the Bible answers them.