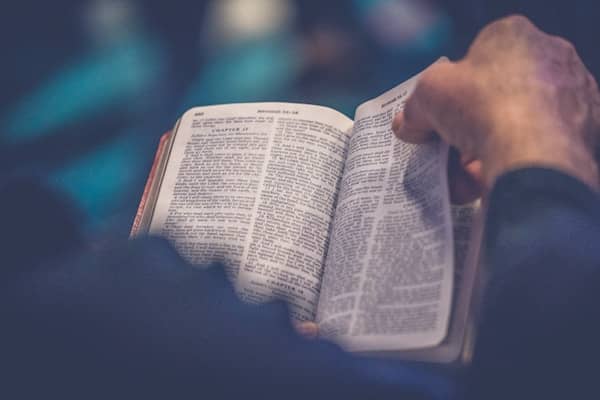 Belief is a tricky thing and an interesting word to think about. We often treat it seriously to the point that we won't say "we believe" in something unless we really believe in it, can prove it to be true, or will stake our reputation on it. However, at the same time though, we often doubt our beliefs. Why is that?
Do we think it's too easy to just believe in something? Is belief not enough? Do we need other things on top of our beliefs in order for something to be true?
I think belief and faith go hand in hand with each other. You have to believe in something to have faith in it and likewise, you have to have faith in something if you believe it. The Bible is full of passages on faith and faithfulness because it's a huge deal and determines our beliefs as followers of Jesus.
Belief in what Jesus has done for us is everything.
Belief that He lived a perfect life…belief that He died on the cross paying the penalty for our past, present, and future sins…and belief that He truly rose from the grave defeating death and sin in Victory, all shape our belief and faith in the fact that we can have a relationship with Jesus.
Remember today on what you believe, in who you believe, and how your beliefs in Christ should lead you in your everyday decision making going forward as a follower of His.
Here is what the Bible has to say with scripture on belief:
John 3:16 – For God so loved the world, that he gave his only Son, that whoever believes in him should not perish but have eternal life.
John 6:47 – Truly, truly, I say to you, whoever believes has eternal life.
Romans 10:9-11 – Because, if you confess with your mouth that Jesus is Lord and believe in your heart that God raised him from the dead, you will be saved. For with the heart one believes and is justified, and with the mouth one confesses and is saved. For the Scripture says, "Everyone who believes in him will not be put to shame."
Hebrews 11:6 – And without faith it is impossible to please him, for whoever would draw near to God must believe that he exists and that he rewards those who seek him.
John 3:18 – Whoever believes in him is not condemned, but whoever does not believe is condemned already, because he has not believed in the name of the only Son of God.
Acts 16:31 – And they said, "Believe in the Lord Jesus, and you will be saved, you and your household."
Acts 10:43 – To him all the prophets bear witness that everyone who believes in him receives forgiveness of sins through his name.
John 1:12-13 – But to all who did receive him, who believed in his name, he gave the right to become children of God, who were born, not of blood nor of the will of the flesh nor of the will of man, but of God.
John 20:29 – Jesus said to him, "Have you believed because you have seen me? Blessed are those who have not seen and yet have believed."
John 11:25-26 – Jesus said to her, "I am the resurrection and the life. Whoever believes in me, though he die, yet shall he live, and everyone who lives and believes in me shall never die. Do you believe this?" She said to him, "Yes, Lord; I believe that you are the Christ, the Son of God, who is coming into the world."
What does the Bible have to say about other topics?
Feel free to add any additional Scripture to this topic by leaving a comment.