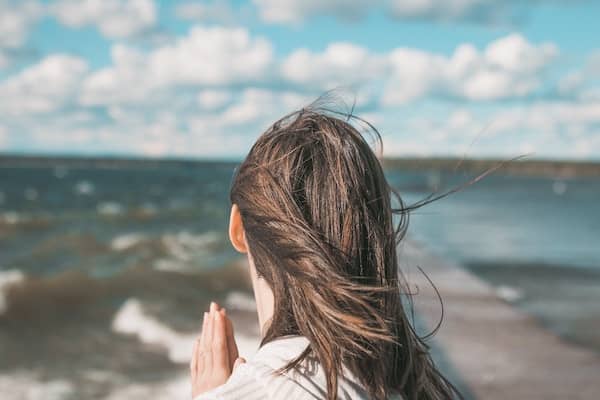 Are you struggling or learning to be content in where God has placed you at this moment? It's a tough question and typically we don't like to think about it. I think all of us struggle with this at one moment or the other whether it be in our relationships, work, stage of life, age, etc. While it's a struggle for so many of us, it's important to see what God has to say about it and if we are truly content with Him.
Here is what the Bible has to say with Scripture on Contentment:
Philippians 4:11-13 – Not that I am speaking of being in need, for I have learned in whatever situation I am to be content. I know how to be brought low, and I know how to abound. In any and every circumstance, I have learned the secret of facing plenty and hunger, abundance and need. I can do all things through him who strengthens me.
Job 1:21 – And he said, "Naked I came from my mother's womb, and naked shall I return. The Lord gave, and the Lord has taken away; blessed be the name of the Lord."
Hebrews 13:5 – Keep your life free from love of money, and be content with what you have, for he has said, "I will never leave you nor forsake you."
Proverbs 19:23 – The fear of the Lord leads to life, and whoever has it rests satisfied; he will not be visited by harm.
1 Timothy 6:8 – But if we have food and clothing, with these we will be content.
Psalm 16:2 – I say to the Lord, "You are my Lord; I have no good apart from you."
Proverbs 15:15 – All the days of the afflicted are evil, but the cheerful of heart has a continual feast.
Luke 3:11-14 – And he answered them, "Whoever has two tunics is to share with him who has none, and whoever has food is to do likewise." Tax collectors also came to be baptized and said to him, "Teacher, what shall we do?" And he said to them, "Collect no more than you are authorized to do." Soldiers also asked him, "And we, what shall we do?" And he said to them, "Do not extort money from anyone by threats or by false accusation, and be content with your wages."
1 Timothy 6:6 –  But godliness with contentment is great gain.
What does the Bible have to say about other topics?
Feel free to add any additional Scripture you want to this topic by commenting below.