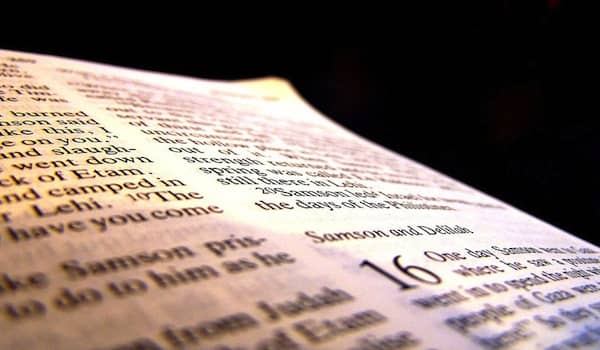 These are some Bible verses for those who are looking for scripture on strength, who are tired and weary, and if you just need encouragement in your walk with Christ. The hope is that the Word of God would refresh you during this time and renew your strength.
"Fear not, for I am with you; be not dismayed, for I am your God; I will strengthen you, I will help you, I will uphold you with my righteous right hand." – Isaiah 41:10
"I can do all things through him who strengthens me." – Philippians 4:13
"But he said to me, "My grace is sufficient for you, for my power is made perfect in weakness." – 2 Corinthians 12:9
"My flesh and my heart may fail, but God is the strength of my heart and my portion forever." – Psalm 73:26
"This God is my strong refuge and has made my way blameless.  He made my feet like the feet of a deer and set me secure on the heights." – 2 Samuel 22:33-34
"I will seek the lost, and I will bring back the strayed, and I will bind up the injured, and I will strengthen the weak, and the fat and the strong I will destroy.  I will feed them in justice." – Ezekiel 34:16
"He gives power to the faint, and to him who has no might he increases strength." – Isaiah 40:29
"May the LORD give strength to his people! May the LORD bless his people with peace!" – Psalm 29:11
"The LORD is my strength and my song, and he has become my salvation; this is my God, and I will praise him, my father's God, and I will exalt him." – Exodus 15:2
"So that he may establish your hearts blameless in holiness before our God and Father, at the coming of our Lord Jesus with all his saints." – 1 Thessalonians 3:13
"God is our refuge and strength, a very present help in trouble." – Psalm 46:1
"But I will sing of your strength; I will sing aloud of your steadfast love in the morning.  For you have been to me a fortress and a refuge in the day of my distress." – Psalm 59:16
"Why do you say, O Jacob, and speak, O Israel, "My way is hidden from the LORD, and my right is disregarded by my God"?  Have you not known?  Have you not heard?  The LORD is the everlasting God, the Creator of the ends of the earth.  He does not faint or grow weary; his understanding is unsearchable.  He gives power to the faint, and to him who has no might he increases strength. Even youths shall faint and be weary, and young men shall fall exhausted; but they who wait for the LORD shall renew their strength; they shall mount up with wings like eagles; they shall run and not be weary; they shall walk and not faint." – Isaiah 40:27-31
What does the Bible have to say about other topics?
Feel free to add any additional Scripture you want to this topic by commenting below.