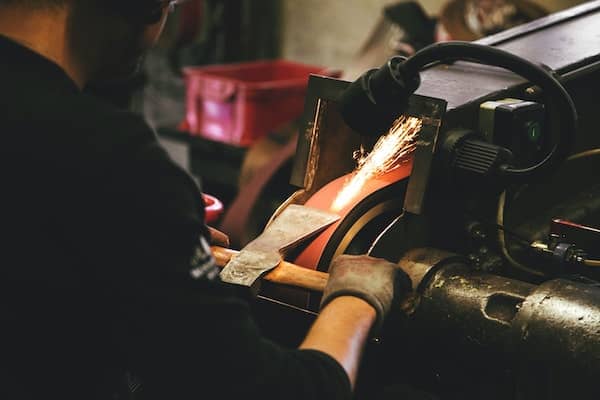 "….Act Like Men….Be Strong…."
All too often I find myself thinking through how I want to be a great man & do great things for the Lord & for my family, but I need to step up. My desire to be a leader and lead my family to live their lives for Jesus Christ as well as building up and equipping the church constantly rings in my head, especially in the times I fall way short of this. I am encouraged that the desire is even there, but there is a tension that continues to remain between the culture defining manhood and the bible defining manhood. I am sure I am not alone, so if that is the case, what do we do as men?
"Be watchful, stand firm in the faith, act like men, be strong." – 1 Corinthians 16:13
The Bible is full of areas telling us to be strong (Deuteronomy 31:6-7, Joshua 1:6-7, Psalm 27:14), and I especially like the reference above telling us to act like men. Paul was encouraging & building up the men in the church to indeed, act like men. The same applies today for all of us "men" who in reality are acting like boys. I am right here in the midst of this so you'll have to excuse my tone, but typically men can handle a more direct approach to this.
"When I was a child, I spoke like a child, I thought like a child, I reasoned like a child. When I became a man, I gave up childish ways." – 1 Corinthians 13:11
Men, we are not children anymore. We are not little boys anymore. There was a time when we were children, but as we become men, we give up our childish ways. Nothing is standing in between us acting like boys vs men except for ourselves. Paul was encouraging the men to act with courage and strength in obedience to the Lord and with confidence in His power. As we are obedient to the Lord after we become believers, He will and does give us power and strength to move through life with courage and confidence, thanks to the Holy Spirit. We have to make a choice. Becoming a man doesn't just happen. Paul mentions "when I became a man," meaning, he made a decision to give up childish ways. Have you made that choice?
"Our churches are full of men just like I was…one foot on adolescence and one foot on manhood and have not turned from the lusts, the selfishness, the passivity, the rebellion of the teenage years to become what God called them to be." – Dennis Rainey
I encourage you men to turn from the lusts, the selfishness, the passivity, the rebellion of the teenage years and become what God is calling you to be.
Here are some hard questions we all need to ask ourselves:
Do we take more of an interest in reading and memorizing statistics in sports vs the Word of God?
Do we selflessly give up our time for God and for our families instead of seeking out time for ourselves for selfish pursuits of pleasure?
Are we still trying to be popular with the culture and get people to like us vs being who God is calling us to be, even if that means we will run into opposition?
Do we bounce your eyes off of women so we don't treat them like garbage and use them to lust?
Do we honor our wives and families in every single conversation about them with others?
Do we spend our money in a way that honors God including tithing, giving to others, seeing it ultimately as God's money anyways?
Are we continuing to stand firm in leading our families spiritually, even if we are dead tired at the end of the day? Are we communicating with our wives? Are we even leading our families at all?
These are just some questions to ask ourselves that are probably convicting, but we can choose to respond in two ways. We can decide to sulk in our guilt and tell ourselves we are not good enough and will never be that "man." Or, we can decide to be courageous, be strong, act like men, and trust God to lead us (as believers) to be the men He is calling us to be. We can easily answer all these questions in a God honoring way if we step up & trust.
Culture is the absolute worst at defining manhood. It speaks to being weak in the home, and the wife (or girlfriend) being more concerned about real things instead of the "boy." It speaks to spending your money on meaningless toys or entertainment that will never bring you ultimate satisfaction…but hey…you work hard and you've earned it…you deserve it. It speaks to leaving any commitment that you have made when it stops making you happy, again you deserve to be happy and you are a man so when that doesn't happen..just move on…be "strong" and make the "wise" decision. Our culture does not define manhood, it defines selfishness. It tells you to continue to remain being an immature boy who only cares about himself and no one else.
The Bible is opposite. The Bible teaches to lead the home and to be concerned with the real things going on (1 Timothy 3:2-5), to not waste money or time on entertainment and to lay up treasures in heaven (Matthew 6:19-21), and to keep your commitments, especially within the family as you lead (Ephesians 5:25-33).
Our culture does not define manhood, it defines selfishness. We need to act like men.
At the end of the day, Jesus is our example. Jesus is the greatest example of the manliest of men which included Him constantly making a choice to be a man and be about His Father's will, washing the feet of His disciples and serving them, and ultimately being crucified on our behalf to pay the price for our past, present, & future sins for those who believe in Him. It's a manly thing to be committed to God. It's a manly thing to get on your knees and serve others. It's a manly thing to sacrifice yourself regardless of how much it may hurt.
Guys, step up, act like men. Be the man God is calling you to be. Nothing is standing in your way except yourself, your selfishness, your sin. Make a choice, an actual decision here and now to turn from those sins, to decide to follow Christ including being obedient to what He is calling you to do. He will give you strength and power so that you can move through life with whatever comes your way with courage and confidence in the One who led by example for you, the One who died for you, & the One who will continue to lead you.
Question: Have you made the choice today to act like a man? Please feel free to comment below.