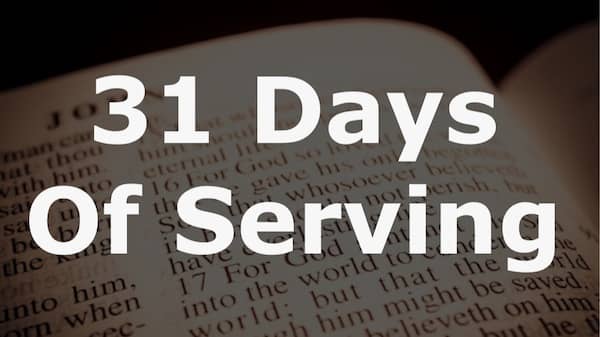 "Therefore, confess your sins to one another and pray for one another, that you may be healed. The prayer of a righteous person has great power as it is working." – James 5:16
One of the hardest things for us to do sometimes is confess. Confess when we sin, when we've made a mistake, etc. The Bible tells us to confess our sins to one another and pray. We know that no temptation can seize us and we know that no sin can overcome us because of what Jesus Christ did on the cross, but often times we won't confess our sins to one another. Why do you think the Bible tells us to do that?
Have you ever confessed your sins before and if so, what happened afterwards? It's amazing the feeling of comfort you can receive after you confess and pray, realizing that the Cross gets bigger each and every day as it reminds us just how sinful we really are and that we do indeed need a Savior, who is Christ the Lord.
Today, what can you confess?
This is also available as a Reading Plan on the YouVersion Bible App and at www.bible.com.
31 Days of Serving
Day 1 – Prefer
Day 2 – Devoted
Day 3 – Same Mind To
Day 4 – Build Up
Day 5 – Accept
Day 6 – Admonish
Day 7 – Sue 'Not'
Day 8 – Care For
Day 9 – Envy 'Not'
Day 10 – Truthful To
Day 11 – Kind To
Day 12 – Subject To
Day 13 – Regard
Day 14 – Lie 'Not' To
Day 15 – Bear With
Day 16 – Teach
Day 17 – Love
Day 18 – Comfort
Day 19 – Encourage
Day 20 – Peace With
Day 21 – Seek Good For
Day 22 – Pray For
Day 23 – Stimulate
Day 24 – Speak 'Not' Against
Day 25 – Complain 'Not'
Day 26 – Confess
Day 27 – Hospitable To
Day 28 – Serve
Day 29 – Humble Toward
Day 30 – Greet
Day 31 – Fellowship With