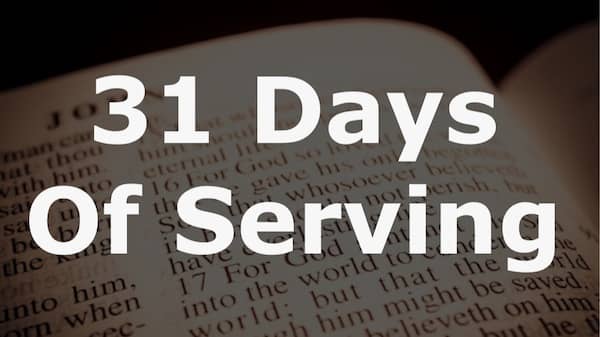 "As each has received a gift, use it to serve one another, as good stewards of God's varied grace." – 1 Peter 4:10
The Bible tells us as each of us are gifted (which we all are in at least one area). It also says we should use those gifts to serve and love one another since God is the giver of our gifts. The Bible tells us we are all members of one body with Christ being the head. Meaning we can all not be arms, or all legs, therefore we must be different and God has wired us differently.
When praying about how God has wired you (encouragement, administration, preaching, etc.), know that there is a specific reason the Lord has led you to the place you are currently in, with the people currently around you, with the job or no job you currently have, and in the specific time period you currently live in. We must seek Him and surrender all to Christ in order that He may use us however He sees fit.
Today, who can you serve?
This is also available as a Reading Plan on the YouVersion Bible App and at www.bible.com.
31 Days of Serving
Day 1 – Prefer
Day 2 – Devoted
Day 3 – Same Mind To
Day 4 – Build Up
Day 5 – Accept
Day 6 – Admonish
Day 7 – Sue 'Not'
Day 8 – Care For
Day 9 – Envy 'Not'
Day 10 – Truthful To
Day 11 – Kind To
Day 12 – Subject To
Day 13 – Regard
Day 14 – Lie 'Not' To
Day 15 – Bear With
Day 16 – Teach
Day 17 – Love
Day 18 – Comfort
Day 19 – Encourage
Day 20 – Peace With
Day 21 – Seek Good For
Day 22 – Pray For
Day 23 – Stimulate
Day 24 – Speak 'Not' Against
Day 25 – Complain 'Not'
Day 26 – Confess
Day 27 – Hospitable To
Day 28 – Serve
Day 29 – Humble Toward
Day 30 – Greet
Day 31 – Fellowship With