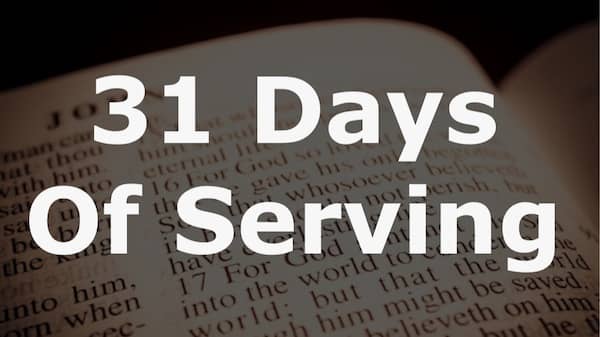 "Likewise, you who are younger, be subject to the elders. Clothe yourselves, all of you, with humility toward one another, for "God opposes the proud but gives grace to the humble." – 1 Peter 5:5
Humility would be the opposite of being proud or arrogant which the Bible says the Lord hates. When we act in any other manner of being fully dependent on Christ, we are being proud. Who are we to actually think we control our lives? Did we create ourselves? Did we create the universe? Are we in control of the very breath we are breathing at this moment? The answer is no, not now, not ever.
Matthew 6:27 says – "And which of you by being anxious can add a single hour to his span of life?" Even when we are anxious, it is really a pride issue because once again we are putting the burden on ourselves like we are in control. Christ offers us rest and grace as we are humble, realizing that He is everything to us and He is the only reason we can do anything.
We should humble ourselves, submit to leadership and the way God has designed relationships across the board, and out of that humility we can learn best who Jesus is and how to love one another.
Who can you be humble towards today?
This is also available as a Reading Plan on the YouVersion Bible App and at www.bible.com.
31 Days of Serving
Day 1 – Prefer
Day 2 – Devoted
Day 3 – Same Mind To
Day 4 – Build Up
Day 5 – Accept
Day 6 – Admonish
Day 7 – Sue 'Not'
Day 8 – Care For
Day 9 – Envy 'Not'
Day 10 – Truthful To
Day 11 – Kind To
Day 12 – Subject To
Day 13 – Regard
Day 14 – Lie 'Not' To
Day 15 – Bear With
Day 16 – Teach
Day 17 – Love
Day 18 – Comfort
Day 19 – Encourage
Day 20 – Peace With
Day 21 – Seek Good For
Day 22 – Pray For
Day 23 – Stimulate
Day 24 – Speak 'Not' Against
Day 25 – Complain 'Not'
Day 26 – Confess
Day 27 – Hospitable To
Day 28 – Serve
Day 29 – Humble Toward
Day 30 – Greet
Day 31 – Fellowship With