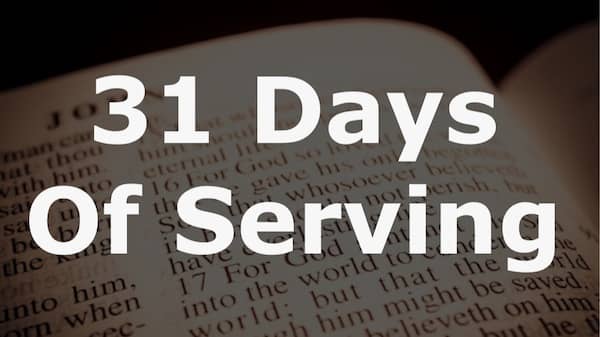 "Do not speak evil against one another, brothers. The one who speaks against a brother or judges his brother, speaks evil against the law and judges the law. But if you judge the law, you are not a doer of the law but a judge." – James 4:11
Our tongue is one of the most powerful weapons we have. We can speak "life giving words" to someone and build them up, encourage them, etc. or we can tear them down immediately with just a couple of words. I think on top of this, most of our issues are when we tear someone down when they aren't present.
Most people would think "I'm not going to rip this person up to their face," but as we make jokes of others, make fun of them on Facebook (whether or not we say their name), or jump on the bandwagon of making fun of what's popular today, we are using the tongue God gave us to tear people down and that in no way will glorify Christ.
If you speak evil against someone else, you are speaking evil against someone that God created. Every person counts and we should love our neighbors as ourselves, but first love God because He first loved us. Instead, let's use our tongue to give "life giving words" to everyone we come into contact with. As we encourage others and build them up, that is a way people can see the love of Christ in us. Let's be quick to listen, and slow to speak (James 1:19).
Who can you speak 'not' against to, today?
This is also available as a Reading Plan on the YouVersion Bible App and at www.bible.com.
31 Days of Serving
Day 1 – Prefer
Day 2 – Devoted
Day 3 – Same Mind To
Day 4 – Build Up
Day 5 – Accept
Day 6 – Admonish
Day 7 – Sue 'Not'
Day 8 – Care For
Day 9 – Envy 'Not'
Day 10 – Truthful To
Day 11 – Kind To
Day 12 – Subject To
Day 13 – Regard
Day 14 – Lie 'Not' To
Day 15 – Bear With
Day 16 – Teach
Day 17 – Love
Day 18 – Comfort
Day 19 – Encourage
Day 20 – Peace With
Day 21 – Seek Good For
Day 22 – Pray For
Day 23 – Stimulate
Day 24 – Speak 'Not' Against
Day 25 – Complain 'Not'
Day 26 – Confess
Day 27 – Hospitable To
Day 28 – Serve
Day 29 – Humble Toward
Day 30 – Greet
Day 31 – Fellowship With